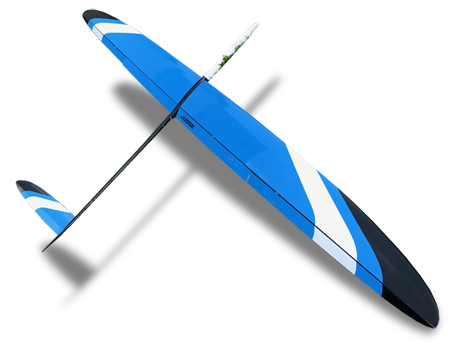 Judge F3B/F


Model JUDGE je navržen jako výkonný závodní model kategorie F3B and F3F. Model je vyráběn v různých pevnostních variantách z těch nejlepších kompozitových materiálů. Je tak dosaženo maximální pevnosti při nízké váze. Model je výborným soutěžním strojem pro všechny typy povětrnostních podmínek. Ideálně drží zvolenou stopu letu i v turbulentním prostředí a díky aerodynamické čistotě, má vysokou pronikavost proti větru. Při vysokém plošném zatížení si zachovává dobrou obratnost.
Model je vhodný jak pro zkušeného pilota, který je schopen využít potenciálu modelu tak zároveň začátečníkovi odpustí mnoho pilotních chyb a je tedy ideální volbou pro širokou základnu soutěžních i rekreačních pilotů.




Model JUDGE is projected as an efficient racing model of the F3B and F3F category. This model is fabricated in diverse strength variants of the best composite materials. The model is an excellent competiotion machine for all types of weather conditions. Perfectly holds the selected flying line in a turbulent environment and, thanks to aerodynamic purity, has a high penetration rate in the wind. At high surface loads it retains good dexterity.
The model is suitable for both an experienced pilot who is able to exploit the potential of the model and also for beginners to forgive many pilot errors and is therefore the ideal choice for a wide range of competitive and recreational pilots.
Model construction:
Jan Stonavský and Duffek Model
Production:
Duffek Model
Category:
F3B/F glider
Wingspan - 2980mm
Lenght - 1468mm
Wing area - 56,82 dm2
V-tail area (proj.) - 5,65 dm2
FAI area - 62,47 dm2
Weight - 1850 - 4685g
Wing loading - 30-75/dm2
Model parameters - Download
Tow hook position

NO hook - slope F3F version

Setting

CG

Flaps

Airelons

Elevator

Rudder

A

Thermal/Start (slope)

98

down 4

down 4

up 1

B

Duration/ Light conditions (slope)

98

0

0

0

C

Speed/competition condition (slope)

98

up 1

up 1

down 1

Butterfly

98

down 45

up 12

down 3

Basis deflections

CG

Flaps

Airelons

Elevator

Rudder

Elevator (master) - Flaps & Airelons

98

4/2

4/2

5/5 (100%)

Airelons (master) - Rudder (switched)

98

12/7 (100%)

4/4

Airelons (master) - Flaps

98

4/6

12/7 (100%)

Center of gravity: 96-105mm

All deflections (down, up) are in mm